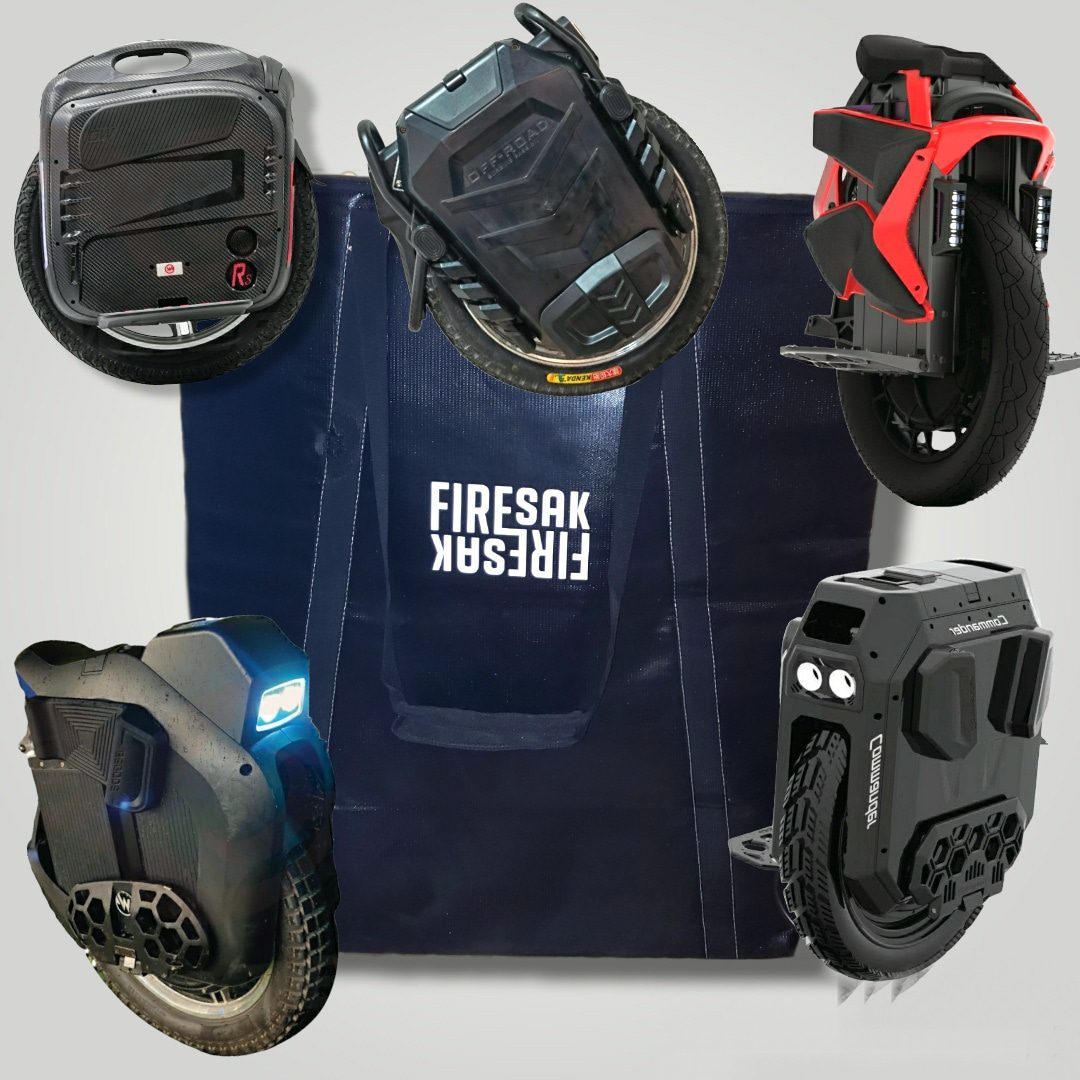 What's Going On At FireSak?
Design updates include:
*Additional fire resistant layer added
* Longer carrying straps with padded handle
*Thicker zipper and rounded corners for easier use
*1 emergency vent hole has been added to each side
Size:
*Large size bag has been redesigned to fit all existing wheels as of Dec 2021. Final dimensions are 64cm x 35cm x 81cm (L x W x H) that's
25″ x 13″ x 31″ . When the FireSak arrives at your door it will arrive folded with an approx size of 71cm x 41cm x 6cm.
Shipping:
Supply chain delays and material shortages have left FireSak stuck behind schedule. However, we do forecast that the first shipment of FireSaks will make landfall in late Jan 2022. This means customers with existing preorders can likely expect their FireSak some time in February. More updates will be announced as they become available.
Every new FireSak order will ship for free within the USA. Shipping is currently only offered to new orders in the USA however, we will be expanding soon to offer shipping to Canada, Mexico, EU/ UK. Please stay tuned for more updates.
Returns:
Full refunds will be offered on a case by case basis for like-new or manufacturer-flawed bags. Customer pays return shipping.

Important Notes:
The FireSak is tall, and EUCs can get heavy. It's important to remember you'll have to lift your wheel into the bag, so be sure you're physically able to do that before ordering a FireSak.
Also please remember the use of larger EUCs inside the FireSak will require the use of an EUC stand. Something to rest your wheel on so that it doesn't fall over inside the bag. We have found that the stands from EUC Army work well inside the FireSak with almost every size wheel.